National
3 militants and 1 soldier killed in Kashmir gunfight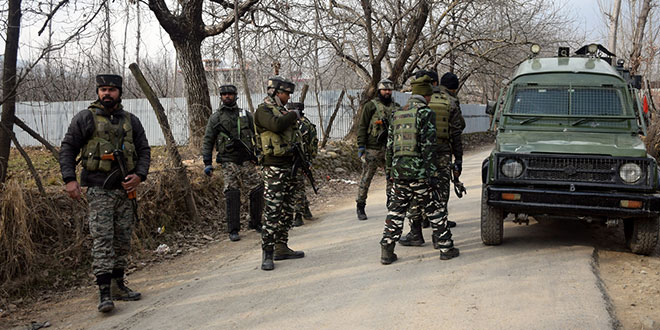 Three militants and a soldier were killed on Thursday in a gunfight in Tral area in Jammu and Kashmir's Pulwama district.
Police said bodies of the slain militants had been recovered from the site in Gulshanpora village.
"Believed to belong to Hizbul Mujahideen, the exact identity of the militants is being ascertained," a police officer said.
One of the three soldiers injured at the start of the gun battle succumbed to his critical injuries in hospital, the police said.
"A search operation is still going on in the area," the officer said.
Security forces started a cordon and search operation in Gulshanpora village after receiving information about the presence of militants.
"As the cordon around the militants was tightened, they fired at the surrounding security forces, triggering an encounter," the officer said.