World
Yemen's new PM sworn in, vows to ease sufferings of Yemenis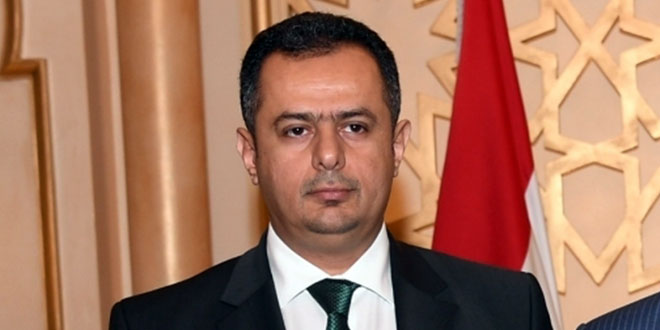 Yemen's newly appointed Prime Minister Maeen Abdulmalik was sworn in on Thursday to lead the internationally-backed government in the war-torn Arab country.
Maeen was appointed as Prime Minister by Yemen's President Abdu-Rabbu Mansour Hadi earlier this week, replacing his sacked predecessor Ahmed Obeid bin Daghr, reported Xinhua news agency.
According to state-run Saba news agency, Hadi congratulated the new Prime Minister and asked him to place economy and basic services as top priorities.
Hadi said he trusted Maeen's abilities and determination to achieve in the economic field.
"We do understand the obstacles created by the Houthi militia's war. However it does not exempt anybody from shouldering his responsibilities and explore every possible means to do his duties successfully," Hadi noted.
Maeen thanked Hadi for his trust, vowing to work with other government members to ease Yemenis' suffering from the economic collapse.
On Monday, President Hadi sacked Ahmed Obeid bin Daghr over sharp economic crisis and currency slump, and referred him to investigation over "carelessness and failure" of his government.
Earlier this month, the pro-secession Southern Transitional Council blamed the Yemeni government for rampant corruption, calling for a public uprising in the port city of Aden and other neighbouring main cities.
In response, the Yemeni government and its Interior Ministry beefed up security around government institutions in Aden and vowed to protect the city from sabotage elements.
The southern port city of Aden, where Yemen's government is temporarily based, has been suffering from frequent power outages and lack of basic services including water, leading to public anger against the local authorities.
The impoverished Arab country has been locked into a civil war since the Shiite Houthi rebels overran much of the country militarily and seized all northern provinces, including the capital Sanaa, in late 2014.