National
7 elephants electrocuted in Odisha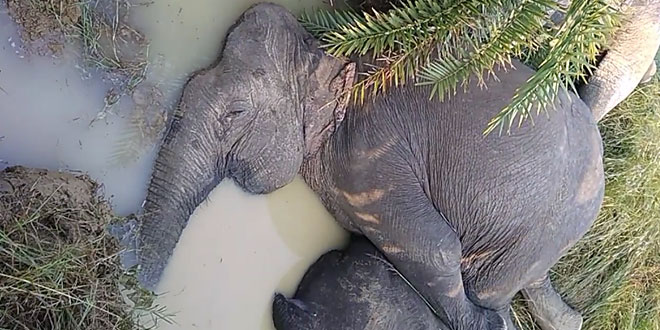 At least seven elephants died of electrocution after coming in contact with a live wire near Kamalanga village in Odisha's Dhenkanal district, a forest official said on Saturday.
Non-rectification of sagging lines and non-cabling of transmission lines led to the tragedy in Meramundali section of Dhenkanal range. The carcasses were found lying in a ditch early on Saturday.
A herd of 13 jumbos was passing through the village in Sadar Forest Range when the seven got electrocuted by a 11-KV line, which was hanging loosely, Assistant Conservator of Forest (ACF) Jitendranath Das said.
The Dhenkanal divisional forest officer and villagers had informed the Central Electricity Supply of Odisha (CESU) about the sagging electric wire, both Forest and Environment Minister Bijayshree Routray and Principal Chief Conservator of Forest (Wildlife) Sandeep Tripathi said.